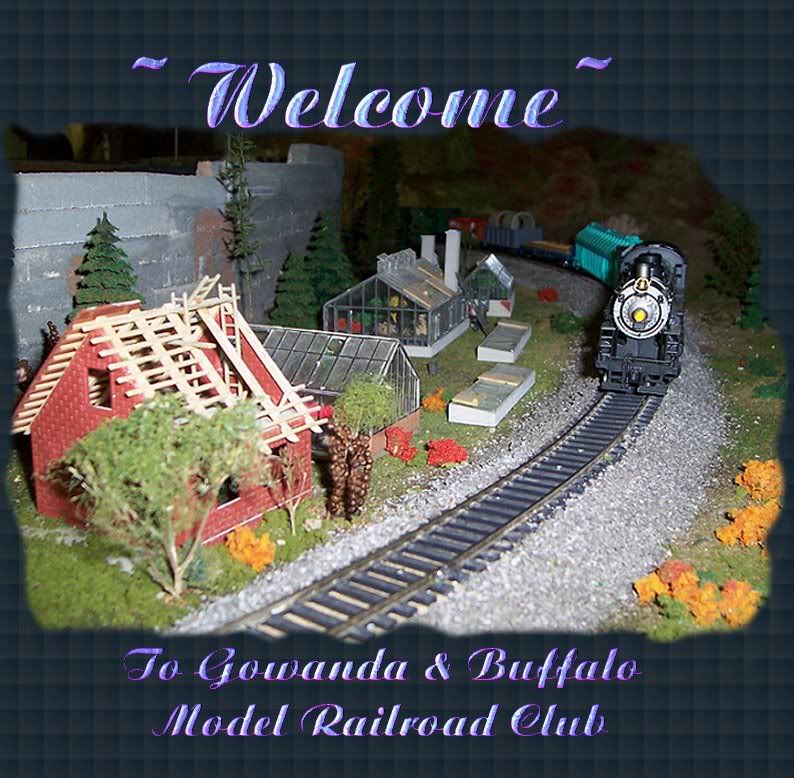 Welcome to The Gowanda & Buffalo Model Railroad Club!!!!!



You have reached Articles page of the Gowanda&Buffalo
Model Railroad Club
Here you will find some articles that have been written about this club,
if anyone has any other ones, please let me know and I will add them to the site. Thank you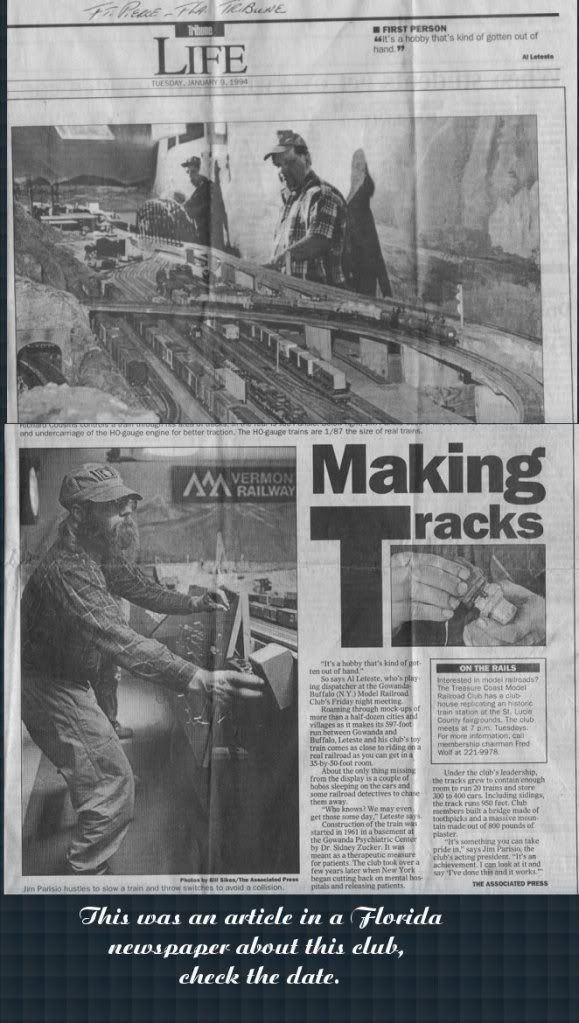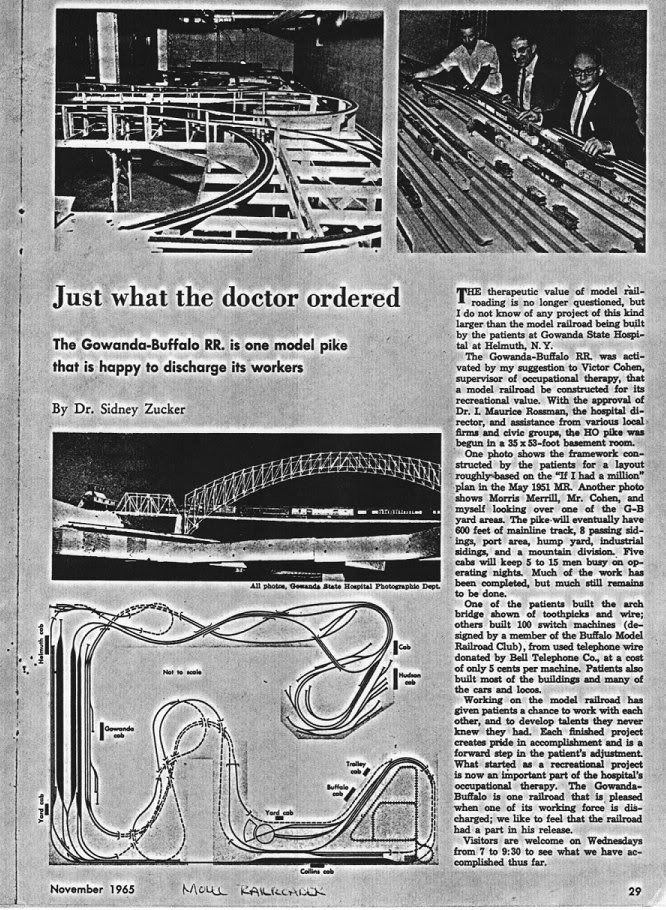 Please remember to come and join us every Friday evening if you can
we are open @ 8 pm for running of trains in both HO and N gauge

We welcome all newcomers to this hobby and will be more than happy to show you around


We are located at the following address:

Gowanda & Buffalo Model Railroad Club
14267 Taylor Hollow Road
Collins, NY 14034


Basement-Building #73
On the grounds of Collins/Gowanda Correctional Facilities
Across the street from the new water tower

Beginning in November we will be having Open House the Second Sunday of Every Month.
Noon-4pm. So please come and join us.

Watch for signs in the area if you are unfamiliar with the area


If you wish to contact us please use the email in the nav bar or add us to your address book.

gowandabuffalorrclub@yahoo.com

thank you.









**G&BMRRC Main Links**








G&BMRRC site is Owned by Spirit©2009
Webset created by Spirit©2011
Created exclusively for G&BMRRC
No other use is authorized.